WORTFINDUNGSAMT
interactive art project by Sigrid Sandmann in public space, Hamburg

Missing word shield photos from Hamburg-Bahrenfeld !!!
In order to be able to complete the archive - WORDS A to Z -, I am still waiting for many word sign photos , which can be sent to me by mail, or directly under the rubric WORTORTE can be uploaded. The word finding office was from June 28 to July 7 in Hamburg-Bahrenfeld.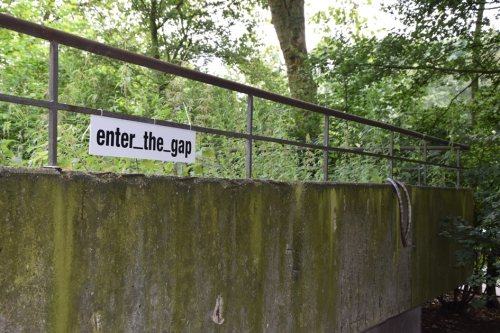 The temporary project Wortfindungsamt creates connections between individuality, space and the public with a network of localized thoughts and words. It wants to encourage as many people as possible to act actively in urban space. Through the collective interaction in the district and at the same time on the Internet, the importance of communication in urban life becomes visible.

The word finding office works as a coordination point for people who have found a meaningful word for themselves or for their environment and can bring this into the public space: All interested people from Hamburg-Bahrenfeld were invited to give their word in the word finding office. They could have been favorite words that are dear to one heart; Words found in a book or in your own thoughts, or compound fantasy words.

From these personal words signs were produced, which were picked up one day later by the word finders, and then hung up at a place of their choice in Bahrenfeld. The placed word should then be photographed by the actors and uploaded to the website.



10. Juli 2014
Alle Wortschilder, die bis zum 7. Juli nicht abgeholt wurden, habe ich an interessierte Personen ausgehändigt um sie im Stadtteil zu platzieren.

Das Wortfindungsamt ist geschlossen!!!